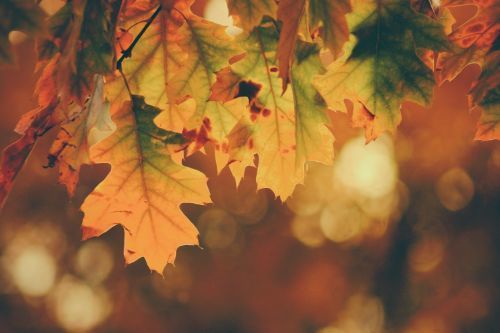 Spring has sprung and summer is waning away. Before you know it, fall will be in full swing. The change in season also means there are new areas of opportunity to market your business. Use the changing seasons as a reminder to freshen things up with your marketing plan. Now is the time to get creative and try new things before the holiday season arrives. Not sure where to get started? We've got you covered with fall marketing ideas for your small business. 
End of Season Sale
Kiss summer goodbye and welcome fall with a seasonal promotion. Determine what your business can offer that would make sense financially. This could include marking down clearance items you're hoping to move from your storefront or simply offering a storewide percentage off. Think about what has the most value for your customers as well as the most benefit for your business. Then, it's time to get to work promoting your sales! 
Check in With Your Customers
Launch a survey to new or prospective customers so you can be armed with intel on what they love and what could use some improvement. Ask about the ways they like to receive communications so you can continue to reach them with their preferred methods in the future. Ask for their honest feedback and reviews of your products and services. That way, you can move into the holiday season knowing exactly the areas of improvement and areas to ramp up that your audience loves. 
Advertise New or Seasonal Items
Take a page from Starbucks' book (Pumpkin Spice Latte, anyone?) Think about seasonal offerings your small business could introduce. While the pumpkin spice route won't work for all businesses, there are other ways to introduce a seasonal line. Consider using it as an opportunity to soft launch a new or improved product or service.
Since the season is new, why not take "new" to the next level? Consider new products or services you could throw into the mix with your current offerings. The changing season is the perfect time for you to introduce a new line of products or services as a test before the holiday season. 
Hold a Contest
Marketing doesn't have to be all serious business all the time. Instead, have some fun! Consider holding a contest as we move into fall, such as a costume contest at Halloween. It doesn't matter if this doesn't necessarily translate to your business. Sometimes, it's all about getting your customers to have fun and stay engaged or entertained. Give a gift card to the most creative costume or the person who grabs the most likes when you post the submissions on your social media account.
No matter what you decide to do as we transition into fall, make sure you get creative. Use this as a time to both check in with your customers and further engage them. It's okay to have fun. It's okay to get a little silly. As long as you stick to what you know you do best and get the word out there, your fall marketing plans are sure to show the same success as you've seen year round.